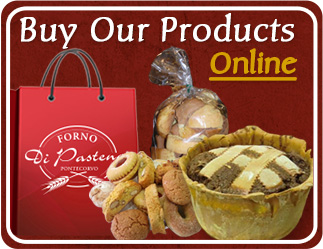 Deli Take Away
Lovers of Deli Take Away will enjoy, without any doubt, our traditional food "ciociaro", that has made with simplicity and naturality of the poor ingredients that is the strength for outstanding quality dishes, unique and inimitable.
Baker of Pastena  recipes, handed down from generation to generation, are always faithful to the original indications both in terms of the ingredients and both in the preparation. You can taste these unique, simple and tasty dishes also directly at Pontecorvo's shop.
You will have the opportunity to delight your mouth tasting our lasagna, cannelloni, tomatoes, rice, chili with potatoes and broccoli, sausage, chicken with potatoes, grilled vegetables, parmigiana, roast, roast beef and much more.