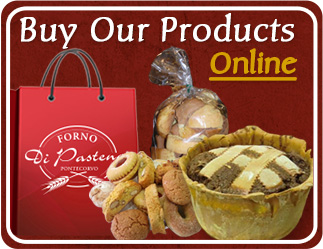 Craftsmanship
All the productions of Forno Di Pastena are the result of long experience acquired by the founders, is derived from the teachings of the past and the action on the field and practice the techniques adopted are those of the past.
Our watchword is craftsmanship, conceived as the prevalence of manual labor, high -quality raw materials , product freshness , no artificial preservatives and cooking in a wood oven, with techniques handed down from generation to generation.
In a laboratory of 300 square meters, we give life to our excellent food, thanks to a highly motivated and qualified staff.
The attention and care in the creation of every single product are for us hallmarks of great benefit for the market.
Our bakery is certified according to HACCP method, which testifies the health of our food and the traceability of all ingredients, used during the production.